Contact Us
E-mail: 1430396450@qq.com
Tel: 0086-13849118395
0086-371-64421893
Contact: Mr. Li
Q Q: 1430396450
Fax: 0086-371-64421893
Address: Mazhai Industrial Zone, Zhengzhou, Henan, China
Hookah charcoal other equipment
coal pulverizer
Author (
Admin
) Views (
) Posted at (
2012/12/27
)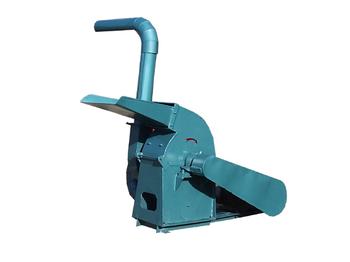 This series crusher for tangential feed hammer crusher, crushing all kinds of charcoal, bamboo charcoal, coconut shell charcoal, charcoal, rice husk charcoal fruit. This series crusher has the advantages of simple structure, high production efficiency, convenient operation, reliable use, easy repair; suitable for all types of users.
One, structure and working principle
This machine is composed of a feed hopper, upper and lower body, rotor, sieve plate, wind machine, conveying pipe components. Users can according to their own needs to be equipped with storage bag or storage bin. Material from the hopper into the crushing chamber, by the high-speed rotation of the hammer blow and broken. In the air is driven, make the broken material along the outer edge of the rotor, the continuous hammer, tooth plate, screen film blow, collision, rubbing and was quickly crushed. The crushed powder due to rotor centrifugal pressure and fan suction and rapidly through the sieve is transported into the storage bag or storage bin.
In two, operating rules
In 1, before the start, will be the site of a detailed examination of the opening into the ground, without disconnecting, bolt looseness, speed is reasonable or not, whether the lubrication oil, machine rotation by hand whether loose or card wipe phenomenon, such as adverse phenomenon must be eliminated before starting up.
2, material removal of metal, sand, stone and other impurities, to prevent mechanical damage.
In 3, the operator should stand in the feeding port side, hand ban extends into the machine in operation can not open the machine cover.
In 4, an empty machine starting rotation direction is correct, the empty revolutions per minute to stable operation of the machine can be used only for the work.
5, no load starting, starting air machine normal operation, and appropriate uniform feeding, sometimes appear on phenomenon of spraying powder can increase the feeding rate, but the motor overload for reference.
In 6, when the feeding port is blocked, prohibit the use of hands, hardwood rods, bars forcibly feeding.
7, work 500 hours or so, answer bearing cleaning inspection, replacement of lubricants, machine operation period the operator not to leave their posts. When the machine has abnormal sound to immediately stop check, find out the reasons and elimination.
In 8, when the hammer tip wear after the hammer head, or replace the edges and corners, replacement of the hammer.
In 9, when idling 2-3 minutes, and close the feed adjustment to clear the machine more than expected.
Crusher technical parameters:
| | | | | | | |
| --- | --- | --- | --- | --- | --- | --- |
| Model project | 360 Type | 400 Type | 420 Type | 500 Type | 600 Type | 750 Type |
| Length * width * height ( mm ) | 1230*635*968 | 960*800*800 | 950*850*880 | 980*900*950 | | |
| Spindle speed ( RPM ) | 4000 | 4000 | 4000 | 4000 | 3440 | 3440 |
| Rotor diameter ( mm ) | 360 | 400 | 420 | 500 | 600 | 750 |
| Hammer arrangement | Single head staggered | Single head staggered | Single head staggered | Single head staggered | Single head staggered | Single head staggered |
| Hammer numbers | 16片 | 16片 | 24片 | 24片 | 24片 | 24片 |
| Hammer blade clearance ( mm ) | 5-8 | 5-8 | 5-8 | 5-8 | | |
| The supporting power ( KW ) 4G | 5.-7.5 | 7.5-10 | 7.5-10 | 13-17 | 18.5 | 22 |
| Machine weight ( kg ) | 70-100 | 75-120 | 80-130 | 100-150 | 235 | 380 |
| Selection of bearings | 306 | 307 | 307 | 308 | 310 | 310 |