Contact Us
E-mail: 1430396450@qq.com
WhatsAPP: +0086 13849118395
Tel: 0086-13849118395
Contact: Mr. Li
Q Q: 1430396450
Wechat: 0086 13849118395
Address: Mazhai Industrial Zone, Zhengzhou, Henan, China
Hookah charcoal other equipment
Rotary shisha carbon press
Author (
Admin
) Views (
) Posted at (
2020/11/11
)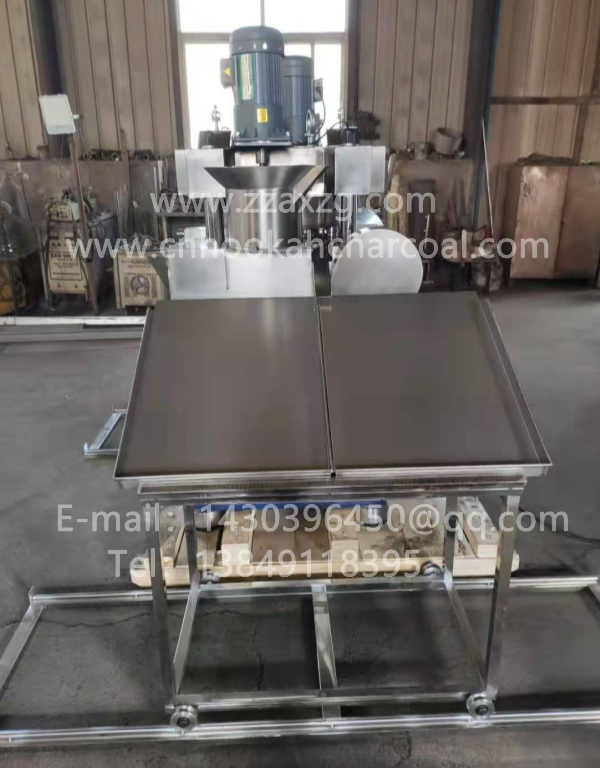 Ax-b rotary shisha carbon press
Ax-b tablet press is a rotary tablet press sold by our company, which is used to press coconut shell charcoal powder, fruit charcoal powder, bamboo charcoal powder and charcoal powder into various shapes of hookahs. In addition to pressing round pieces, the machine can also press special-shaped pieces, special pieces, double-layer pieces, square pieces, circular pieces, etc., which can be customized according to your requirements. When running at the same time, low noise, high pressure, overpressure stop, to avoid damage to the machine.
1, the speed is frequency conversion speed, can be arbitrarily adjusted.
2. Complete the commissioning and adjustment work without stopping the machine.
3. All the controllers and operating parts have reasonable layout and easy operation.
4. High pressure, stable rotation, stable performance, accurate, suitable for pressing all kinds of bulk tablets and difficult to shape tablets.
Pressure plate diameter (mm)
Diameter of upper and lower punching rods (mm)
Length of upthrust rod (mm)
Length of downthrust rod (mm)