Contact Us
E-mail: 1430396450@qq.com
WhatsAPP: +0086 13849118395
Tel: 0086-13849118395
Contact: Mr. Li
Q Q: 1430396450
Wechat: 0086 13849118395
Address: Mazhai Industrial Zone, Zhengzhou, Henan, China
Hookah charcoal other equipment
Wheel grinding machine
Author (
Admin
) Views (
) Posted at (
2022/06/08
)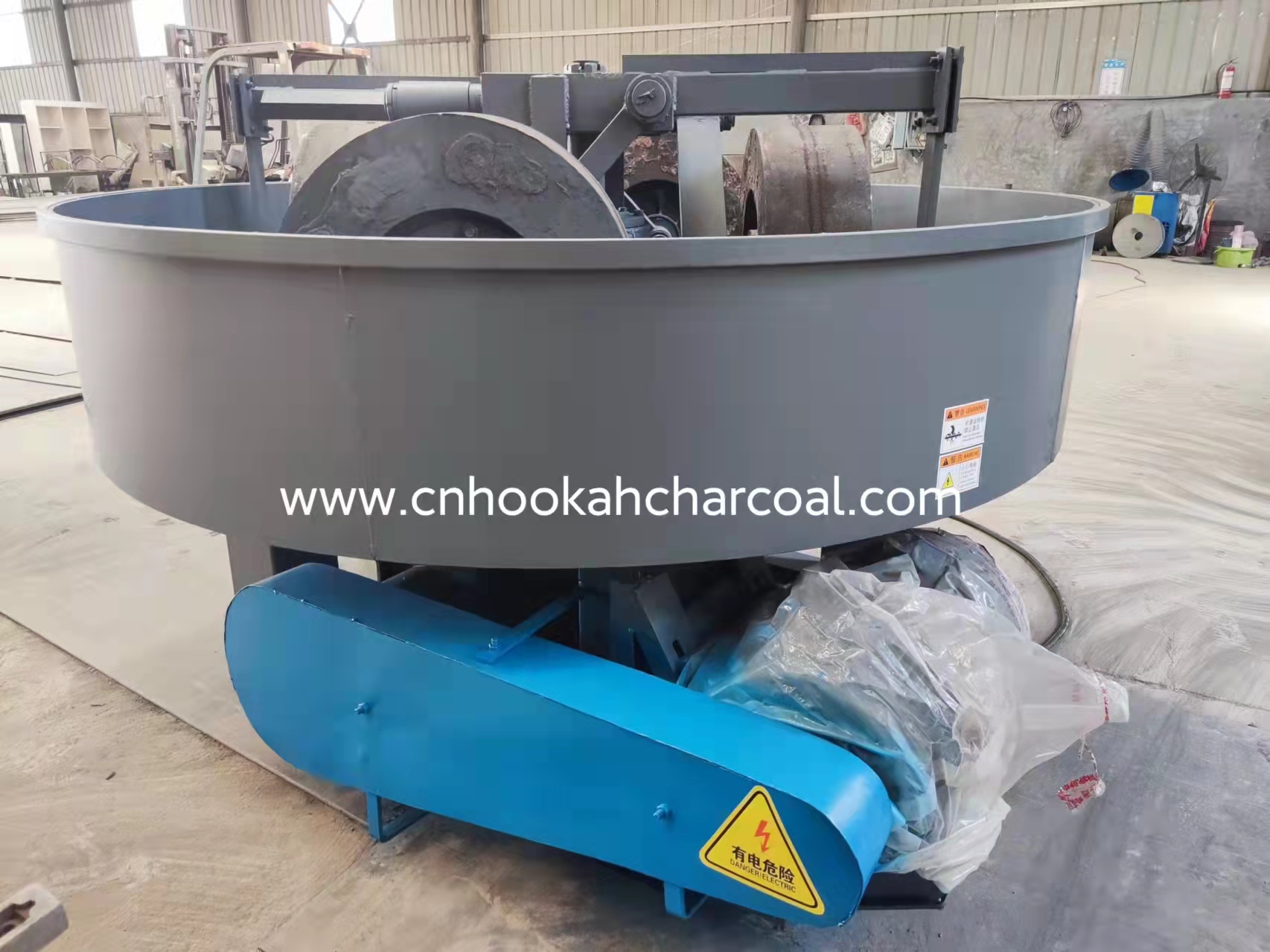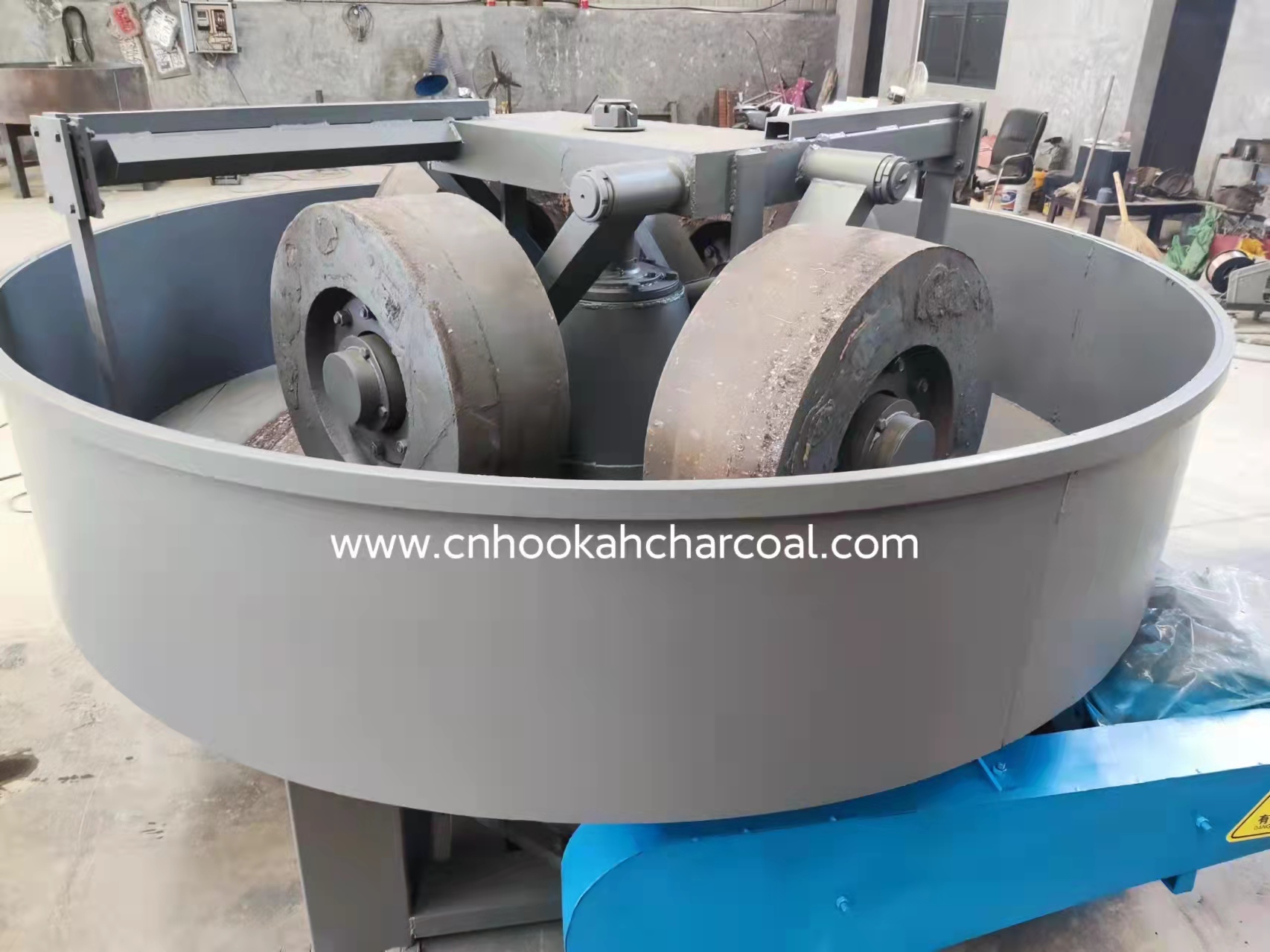 The wheel mill mixer is designed based on the advantages of the latest foreign wheel mill and mixing equipment. It has the advantages of good mixing effect, high production efficiency, remarkable energy-saving effect, convenient installation and maintenance, good sealing, no environmental pollution and strong adaptability. All technical indicators are at the domestic advanced level. In the production of the wheel mill, the carbon powder, water and adhesive are fully mixed and evenly through the mechanical functions of grinding, pressing, squeezing and rubbing, so as to achieve the effect of mechanical force strengthening, so as to improve the strength of products, which is unmatched by other types of mixers. This machine is applicable to the production of barbecue charcoal sticks, square hookah charcoal, silver bar charcoal, finger charcoal, and the mixing, stirring and densification of carbon powder before forming.
1. It is easy to discharge, easy to clean, high production efficiency, and the equipment is not easy to wear.
2. The mixing cycle is short and the production efficiency is high. It can be mixed evenly in 10-15 minutes;
3. It is convenient to adjust the fineness of materials, with good mixing quality, no unity, good rolling effect and no dead angle for mixing;
4. It can be equipped with automatic feeding, automatic discharging, automatic water adding, automatic heating, PLC and other devices;
5. Low energy consumption, 1/3 lower power than similar products;
6. Low noise, good sealing, no dust, light structure, hoisting of the whole machine and convenient maintenance.
technical parameter:
| | | | |
| --- | --- | --- | --- |
| model | | | |
| Cylinder diameter (mm) | | | |
| Roller specification (mm) 2 | | Φ450x220 | |
| Mixing time (min) | | 10-15 | |
| Motor power (kw) | | 15 | |
| Production capacity (t/h) | | | 2 |
| Overall weight (kg) | | | |