Contact Us
E-mail: 1430396450@qq.com
WhatsAPP: +0086 13849118395
Tel: 0086-13849118395
Contact: Mr. Li
Q Q: 1430396450
Wechat: 0086 13849118395
Address: Mazhai Industrial Zone, Zhengzhou, Henan, China
Arab Hookah charcoal forming machine
Hookah charcoal molding machine
Author (
Admin
) Views (
) Posted at (
2023/05/16
)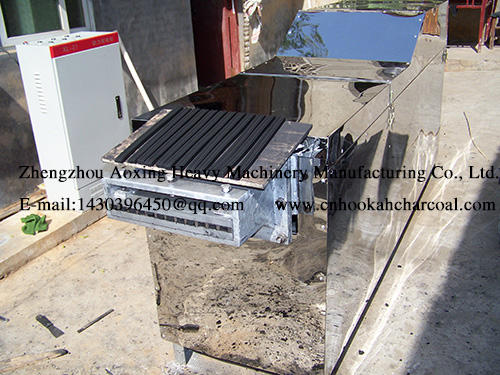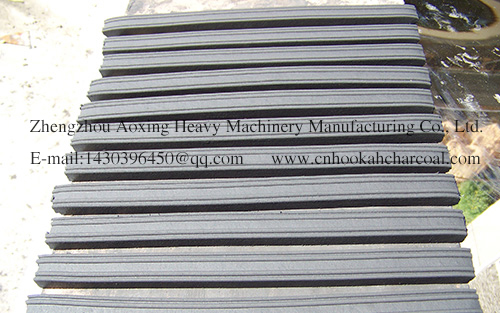 I produced a new generation of hookah charcoal molding machine molding machine is based on the advantages of the latest domestic and designed, the device uses hydraulic system, completely abandoned the old-fashioned rotary screw molding machine discharge slowly, machine wear serious, difficult to master technology, accessories expensive, inefficient and other shortcomings. Product has the following characteristics: First, the device uses automatic power control system, a single person can achieve the machine's operation and production; Second, the device adaptable. Can be adapted to charcoal powder, charcoal powder, straw charcoal and so on. Third, the device yield, low energy consumption, energy-efficient than the old molding machine more than 50%. Fourth, equipment use, maintenance and convenient, quick and easy replacement of grinding, can produce a variety of hookah charcoal, charcoal sticks. 5.Equipment adhesive formulation is easy to learn, the company free training guide. Six, no other auxiliary equipment only blender stir toner production. Seven, forming effect, no defects.
The device includes: a novel design, reasonable structure, simple operation, easy maintenance, and other products irreplaceable advantages, widely used toner molding, coal, chemical and other industries, is essential charcoal processing facilities. And this process produced carbon stable product quality, product categories, and now in addition to ordinary synthetic charcoal, carbon plate, heating charcoal, there is burning cited Tan, hookah charcoal, triangle charcoal, carbon rod, carbon and other finger .
The company equipment exported to Southeast Asia, Middle East, Africa, Europe and the United States, Russia, Indonesia, Saudi Arabia and other countries and regions.
Models

Yield ( Kg/h )

Power ( KW )

Electric control box size ( MM )

Host size ( MM )

Degree of automation

AX-I Models

300 Kg / h

£®Dry Toner£©

1000x300x500

3500x1500x1000

Semi-automatic

AX-II Models

600 Kg / h

£®Dry Toner£©

7 KW

1000x300x500

4200x1300x800

Fully automatic

AX-III Models

800 Kg / h

£®Dry Toner£©

9 KW

1000x300x500

4200x1300x800

Fully automatic